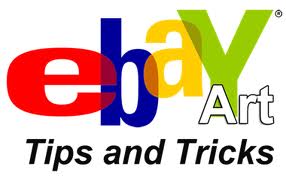 Below are some information tips to start selling your paintings on eBay. The internet has opened up many more new options for artists in the last few years. There are many ways to capitalize on your talent, and earn money from a variety of income streams. Some may appeal to you more than others, but that will depend on your ambition and personal preferences.
In this post you will get some tips on utilizing eBay as one of the ways to earn money from your paintings. eBay is a huge "virtual gallery" or marketplace for your art. Your art can be seen in all four corners of the globe. For a small fee you can offer your art for sale.
1) The first thing you need to do is have an eBay account. Once you sign up by filling out a short form requiring your information, eBay will send to you via email a confirmation.
2) The next step is to click on the tab "Sell" and complete the information required.
3) Now you will upload an image of your art work.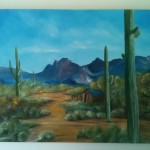 4) Now is the time to get creative by adding a headline, and description of your art work like size, medium you used and maybe a short bio of you as an artist. Make sure you check the information for spelling and accuracy, although prior to any bidding changes can be made. After bidding you are limited to adding notes only.
5) Next insert a starting price and you can also add a "Buy It Now" price and then whether you are going to offer free shipping or charge. My advice is to offer free shipping.
CLICK HERE NOW or The Banner Image Below Teaching You How To Sell Online
6) When the item is sold, you will receive payment by Paypal, – if you set up an account, (Highly recommended to encourage easy care-free payment method) – or by check/postal order.
7) Now you post your paintings for sale. You will have the option to have an automatic re post, if your paintings don't sell within the 3, 5 or 7 day interval you chose.
It might be wise to ship your paintings by registered mail and insured. This insures you of avoiding any possibility of lost, stolen or damage.
Here are some eBay Guidelines: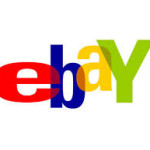 In your Listing Description, make sure to include both basic information and details about your item. A good description is concise, well organized, and easy to read. Create bold section headlines, bullet lists, and be sure to restate the information featured in your title plus more details such as dimensions, framed or unframed, condition, estimated value, artist history, and any other interesting features.
You can also insert photos or links to videos that highlight the unique attributes of your item. Think about your listing from the buyer's perspective. The more information you provide, the more likely the buyer will be to place a bid on your item.
Click any eBay logo link to sign up today.
Watch the video below for a live demo for posting your paintings.