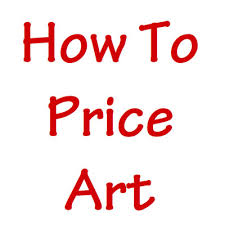 Art Pricing – What Should I Price My Art? This is a question that I am ask many times. In order to price your art realistically, you must understand and respect how the art business works and how collectors shop and buy. You must also objectively assess your art world accomplishments and determine how they position you in relation to all other artists. These are difficult tasks and not necessarily pleasant; but they're absolutely essential to achieving the goals of making a go of it as an artist and of selling art.
Understanding common mistakes that artists make when setting prices is the first step in this process. Perhaps the most significant error is the tendency to focus too much attention on only that segment of the art world that pertains to you and too little attention on the rest, or even worse, dismissing the rest as irrelevant. If you let this happen, your asking prices may make sense to you and to your inner circle, but make little sense to the overall art community.
Many artists make the mistake of equating dollar values with psychological factors like how emotionally attached they are to their art or how much angst they experience during the creative process. They place special meanings and, therefore, special asking prices on certain pieces of their work that may make sense to them inwardly, but have little or no relation to the selling prices of the rest of their art or to art prices in general. Dealers and collectors see these prices as inconsistent or excessively high.
Don't make the mistake of thinking that your art is so unique that nothing else compares to it. All art is unique. Every artist is unique. Uniqueness, however, has never been and never will be the sole criterion for setting prices at any particular level.
Collectors rarely see themselves as having only one choice when selecting art, no matter how "unique" that art happens to be. Not only are they cost-conscious, but they almost always compare work from artist to artist and gallery to gallery before they buy. The more comparing they do, the better they get at collecting, assessing quality, determining fairness in selling prices, and getting the best bangs for their bucks. This is what good collecting is all about and what you're up against when it comes to pricing your art.
Here is a typical question:  "I am thinking of having prints made of some of my watercolor paintings and selling them on sites like Etsy. I'm not sure how to go about having prints made, as far as making it profitable. Any suggestions?"
This is a great question. Pricing is really tough, but you can figure it out! Here are a few things to consider: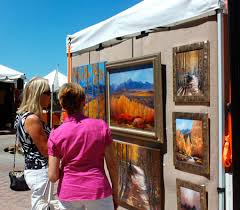 1)  Costs – You need to make back what you spent in making the art. This can include fixed costs like your office space, lighting, heating, etc. These costs must be spread out among the number of pieces you plan to sell on a monthly basis. For example, if your studio and rent together cost $1000 per month, and you plan on selling 10 prints per month, then you have $100 in costs for each print, before you ever count anything else. If you think you can sell 20 prints each month, then it's only $50 per print.
Then there are your costs per painting, or variable costs. This includes your canvas, brushes, the paint you used, and the time you spent (yes, your time is a cost, unless you are working for free) and the cost of the prints. These will vary based on how much paint you use, how big the canvas is, etc. These will be calculated on an individual painting basis.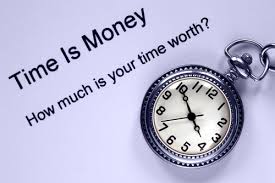 How much is your time worth? How much do you want to make? If you make $20 per hour, that's about $40,000 per year. (Hint: You're worth more than that.)
2)  Goals – What are your painting goals? Are you trying to appear like you care what the art world thinks, or are you creating art for your buyers?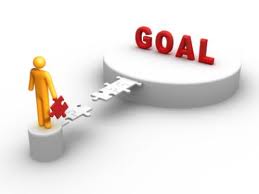 Also, how much money to you want to make? If your basic cost per painting is $50 for fixed costs plus $20 for materials, then you add the 10 hours that it took you to paint the piece, then that's another $200. How many prints do you want to sell before you make that back? 20 prints? That's $90 per print. (Then you sell the original for gobs of money.)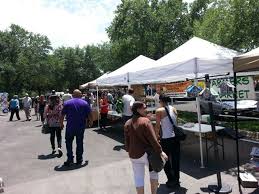 3)  Research – After you know your costs and goals, find out how much it costs to buy other artists' work. Not just any artists, but look at artists who work in similar styles to you. Look at watercolors that are for sale on Etsy and see what the high, middle, and low prices are. Where do your paintings fit in? Is your work more like the high end or low end of the pricing structure?
4) Test – Pricing is as much of an art as it is a science. There's no right or wrong way to do it, as long as you are making money. Price out a few pieces at a few different levels and see which ones sell the most or which ones end up being the most profitable.
Remember that today's collectors are more sophisticated than ever. The idea of falling in love with one piece of art and having to have it at any cost fell by the wayside years ago. Collectors now research and compare before they buy. The only ones who don't are new to the game. Just in case you get lucky and find one who's a little naive, by the way, resist the temptation to take advantage and overcharge. You risk the possibility of turning them off to continued collecting. We all know that we need all the art collectors we can get.
Lastly, have something for everyone. Offer art in all price ranges. People who like your work, but can't afford the big stuff should at least have the opportunity to come away with something. These are your biggest fans, your collector base, the people who will stand by you throughout your career. Do whatever you can to provide them with art. That's the best way to maximize your exposure, create good will, get yourself out there, jump start your sales, and become known and respected in the arts community.
WHOLESALE ART SUPPLIES AS HIGH AS 70% OFF RETAIL – CLICK ON BANNER BELOW AND COMPARE PRICES